Foundation Issues
One of the primary areas of concern for the stability of the house is the sad condition of some of the brick piers used as the foundation. The bricks are sun baked sand bricks made here on the property, and consequently are very soft. This has allowed a great deal of erosion to occur from wind and rain. Several attempts have been made to plaster or stucco over the damage, however nearly all of these attempts have proven to be of little lasting value. A consultant from the Chicora Foundation in Columbia, SC evaluated the situation for us, and determined that the best course of action is to raise the house very slightly at each pier, take down the old pier, and rebuild it using modern bricks that match the color and style of the original. He also recommended a moisture barrier built into each column to stop rising damp, which is the root cause of all of the problems we have.
We are in the process of finding a knowledgeable contractor to come up with a plan to accomplish this work in a reasonable time and at a reasonable cost.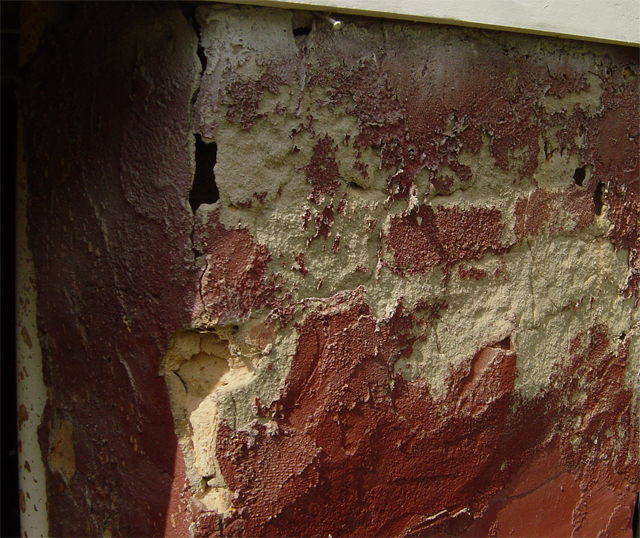 An outside column with crumbling brick and stucco.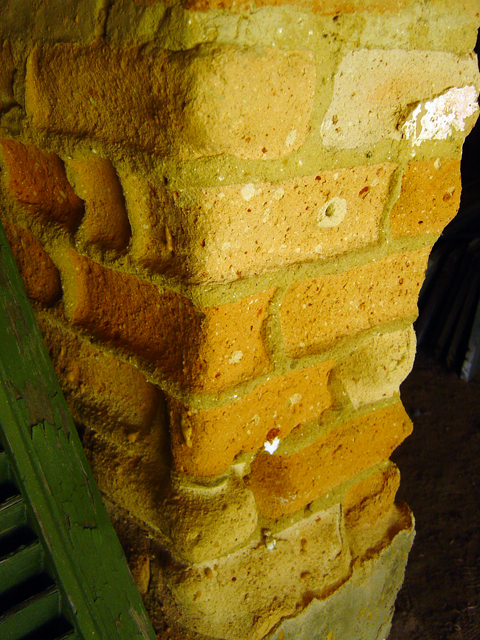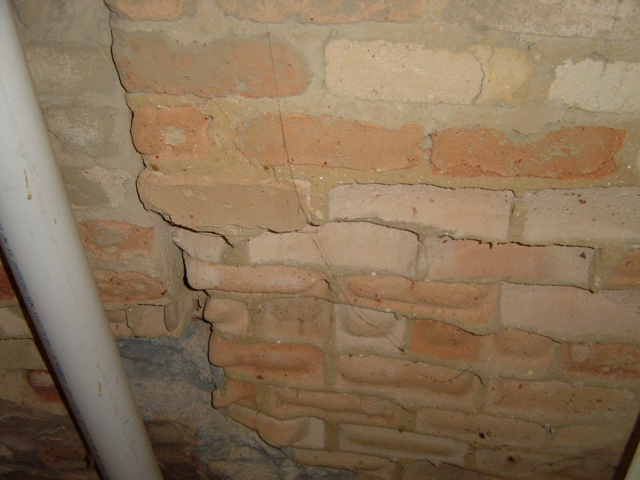 Examples of wind eroded bricks under the house.