Refinishing the Main Staircase
During a visit to Charleston this Summer, we noticed several houses with natural finish on the stair treads. We had been pondering a redo of the steps, but inspired, we decided to strip the stair treads, and refinish them with a natural finish. This process took almost two months and made a HUGE mess.
The steps had been painted with a burnt orange color during the hurricane Hugo mess.
During the stripping of the treads, we discovered a lot of ground in dirt and stains below all the paint layers. We elected to clean most but not all of these to show the graceful aging these stairs endured.
This is the finished result.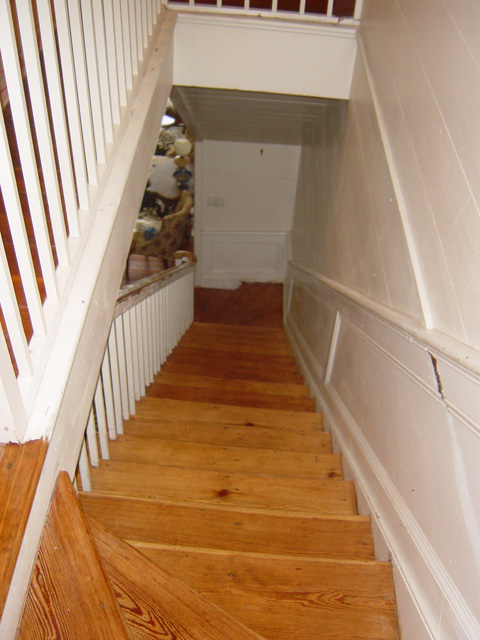 The final result shows the gorgeous Oak treads, along with fresh paint on all of the stair well.